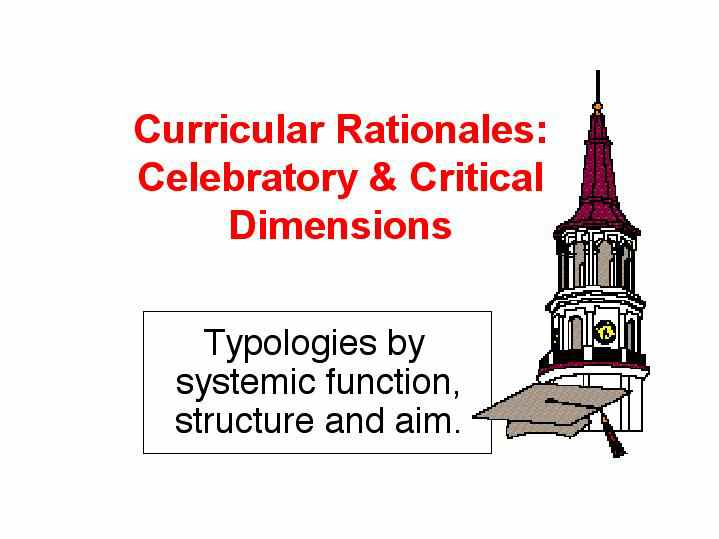 Related Articles
1. The Curriculum as Reconciliation: a matrix of alternatives
Logical and thematic relations among curricular types are depicted in a three dimensional matrix.
2. A Curriculum Manifold
A curriculum manifold which organizes disparate elements via a multi-dimensional matrix into a cross-referenced structure easily accessible as a relational file by computer.
3. The Foundations of Curriculum
Curriculum analyzed from a variety of perspectives: goal,function,structure. Also contextual influences are examined.
4. Curriculum Materials Catalog
Links to Worksheets and Essays in Curriculum Studies.
5. 3D Curriculular Model relating Aims, Structure and Focus